The Richmond First Club fulfills its purpose largely through a monthly series of luncheon meetings featuring knowledgeable speakers on current topics of interest to inform regional leaders and residents. The club provides access to insight from key area leaders.
Schedule of Speakers for 2016-17
Sep. 14
Dr. Eugene P. Trani, VCU president emeritus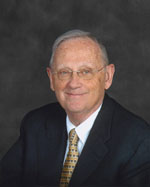 Eugene P. Trani served as the fourth president of Virginia Commonwealth University for 19 years, until retiring in 2009.
VCU grew from 21,000 to 32,000 students, established a School of Engineering and the Virginia Biotechnology Research Park, increased in its research budget, from $71 million to $230 million, raised $735 million in private funding, built more than $2 billion of new construction, and restructured its clinical operations into the VCU Health System, which resulted in greater flexibility for the University's Hospital and Physicians. The University offers more than 205 under-graduate, graduate, professional, doctoral and post-graduate degree and certificate programs through 15 schools and one college.
Dr. Trani currently serves as President Emeritus and Distinguished University Professor at VCU and focuses on his research, writing, and teaching in the Honors College of the University, with courses on the U.S. presidency, and leadership.
In September, 2010, Richmond's Future, an independent 501c(3) think tank, was established to address issues vital to the future of the Richmond metropolitan region. Dr. Trani served as its Executive Director and Chair of the Board of Directors. Richmond's Future conducted two to three studies per year, exploring the drivers crucial to the long-term prosperity and well-being of the Richmond region. Its final report was published by the Richmond Times Dispatch on February 21, 2016.
A specialist in U.S. foreign affairs, Dr. Trani has co-authored a number of books as an historian of U.S. and Russian diplomatic history. He has also co-authored, with Dr. Robert Holsworth, "The Indispensable University: Higher Education, Economic Development and the Knowledge Economy." Dr. Trani's latest book, is a study of a suspension bridge proposed to be built between Italy and Sicily, "A Bridge to Somewhere: The Tragedy of the Messina Strait Bridge Project." Dr. Trani is working on two books: a history of VCU from founding through 2009, and a study of the relationship between the United States, Russia, and The Peoples Republic of China.
Before becoming President of VCU, he held administrative positions at the University of Nebraska, the University of Missouri, Kansas City, and the University of Wisconsin System, and teaching positions at Ohio State University, and Southern Illinois University. He is a graduate of the University of Notre Dame and received his master's and Ph.D. degrees from Indiana University.
Oct. 12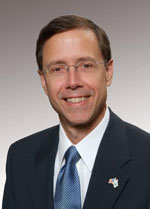 Jay Stegmaier, newly retired Chesterfield County administrator
Edited from a retrospective of his career by By MARKUS SCHMIDT, Richmond Times-Dispatch
When James J.L. "Jay" Stegmaier hung up his hat as Chesterfield County's administrator (June 30), he left a place very different than the mostly rural community where he began his career in public service 37 years ago.
Stegmaier, now 62, came aboard as a young budget management analyst, when Chesterfield was still finding its footing after the annexation of 23 square miles by Richmond in 1970 that left the county with about 77,000 residents. By 1980, that number doubled to 140,000, and continued growing rapidly to about 337,000 today.
"This building wasn't even here," he said during an interview at his office on the fifth floor of the county government complex. "There was a stoplight at Chippenham Parkway and Iron Bridge Road. You didn't see much between here and there. It was like driving down a lonely country road."
He rose to county administrator in 2007, and leaves an operation with 4,000 employees and a budget of $810 million.
"Since I started here, we have evolved into a much more professional organization ... Today, Chesterfield is broadly recognized as the national prototype for how to (make) local government better. That wasn't necessarily the case in 1979."
Before becoming administrator in 2007, Stegmaier spent 10 years as deputy county administrator for management services. Before that, he was director of the county's Budget and Management Department beginning in 1986.
"I don't think people realize how important stable government is to quality of life. But I believe it's fragile and it's never going to be any better than the quality of people who go into public service. The only way we preserve what we have is if we have people - good people - who are willing to do the right thing and serve others," Stegmaier said.
Stegmaier is proud that in spite of the downturn of 2008, he was not only able to keep Chesterfield on a steady course, but also oversaw the county's strongest period of economic development in the aftermath.
"There was a guy in the business community who said, 'Jay, just don't participate in the recession.' I thought, he's nuts, but then I realized he is right," said Stegmaier, flashing a boyish grin. "If we go on acting like it's a terrible time and we can't do anything, we're doomed. We've got to go into this thing looking at it from the perspective of where are the opportunities and take advantage of that. Changing that mind-set was so critical."
But he had a plan and, when the economy collapsed in late 2008, Stegmaier thrived in his leadership role.
"The recession was huge," he said. "But I think it wasn't as rough for us. We were able to convince a lot of people that every time is a good time to invest as long as you know what to do with it."
Stegmaier pulled together the local business community and elected officials at all levels of government. While the county had to cut 300 jobs - and 500 more in the school system - sports tourism exploded in the region in the years after the recession, Stegmaier said.
Then Amazon came to Chesterfield, creating 2,000 new jobs at a time when people in other localities were out of work. Economic development peaked in 2014 with the announcement of a $2 billion investment by Chinese firm Shandong Tranlin Paper Co., the largest greenfield project ever done by a Chinese company in the U.S.
"Our philosophy goes back to no matter how bad things are, there's always somebody out there with an idea that wants to try to get something done. Let's make sure that there's no place he can find that's better than Chesterfield County to bring his idea to life," Stegmaier said.
"It was almost like a strategic game in some ways, but that strategy for economic development was a neat thing ... to see Chesterfield just hit success after success after success."
But there are continuing challenges facing Chesterfield. The county that Stegmaier leaves is very different from the one he came to. Of the 77,000 people residing in Chesterfield in 1970, white residents made up 88.5%, and 41.2% of residents were younger than 19. Of today's 337,000 residents, 35% of residents are minorities, and 29% are younger than 19.
"Chesterfield, like the rest of the country, is reflecting changing demographics around nationality, cultural background, race and so on. All of that enriches us. That blending of cultures is a big part of what has made America such a special country over time./p>
"Our comprehensive plan needs to be stronger in terms of responsiveness to changing demographics. I don't think it is as responsive as it could be to those demands and signals that are coming at us from the social environment," he said.
"There is a lot of work in the pipeline," Stegmaier said. "I really believe that organizations have characteristics of biological, organic structures. They're constantly changing, and they are either growing and becoming stronger, or they are in decline. But they are not going to stay where they are, and Chesterfield is not going to stay in the place that it is in today as I go out the door."
"I am really going to miss the people here, but I've been living in a fishbowl for 37 years and I'm done with that," he said. "But I haven't lost a bit of my passion of making government better. I am happy to help, but I'd rather be the man-behind-the-man than be the man right now.">

Nov. 9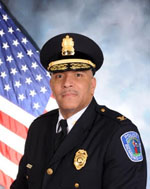 Richmond's Police Chief Alfred Durham
After serving in the Marine Corps for 17 Years, Chief Alfred Durham began his law enforcement career in the District of Columbia Metropolitan Police Department in 1987.
In 2000, he served as its Boating Law Administrator. He was responsible for the planning and execution of the security operations for the 55th Presidential Inauguration in 2005. Later that year, Chief Durham came to Richmond as chief of staff for our Police Department.
In 2007, he returned to the D.C. Metropolitan Police Department as Assistant Chief of Police, serving as Executive Officer of the department. In this role, he was second in command and responsible for managing day-to-day operations. The department had a sworn strength of 3,975 officers and 431 civilian personnel with an operating budget of more than $508 million dollars.
In 2014, Chief Durham returned to Richmond as a Deputy Chief of Police in charge of Administrative Services. On February 21, 2015, Mayor Dwight C. Jones named him chief of the department.
Chief Durham served 17 years in the Marine Corps. He attended the University of the District of Columbia where he obtained an Associate in Applied Science degree-Corrections Administration, the George Washington University Certified Public Manager's course, the FBI's National Academy, the Penn State University Police Executive Development Program, and a number of other management courses.
Dec. 14
Jeff Schapiro writes twice-weekly columns regularly in the Richmond Times-Dispatch to tell us what is really going on in Virginia politics.
He has been working at his craft covering state government and campaigns for nearly 35 years, during which Virginia has emerged as a decisive swing state prized by the national political parties.
Schapiro joined the Times-Dispatch in 1987 after reporting from the state capitol for United Press International and Virginia Business magazine. He has covered nine gubernatorial campaigns, 10 governors, every session of the General Assembly since 1981, 10 presidential primaries and conventions, and dozens of congressional and legislative elections.
Since 1991, he has been a correspondent for The Economist, the British newsmagazine, covering Southern politics and culture. Schapiro is also a political analyst for WCVE-FM, the Richmond public radio station, and has discussed Virginia politics on numerous national and regional television and radio programs.
The Virginia Press Association has recognized his coverage of the Bob and Maureen McDonnell corruption scandal, attempts to dismantle the state's monopoly on liquor sales, the political influence of the tobacco industry, and the historic renovation of Jefferson's state Capitol.
In 2015, he was inducted into the Virginia Communications Hall of Fame at VCU.
Unlike most ink-stained wretches, he does all of it with a strong sense of fashion and a wicked sense of humor--which may be the best ways to deal with Virginia politics as a steady diet.
Jan. 18*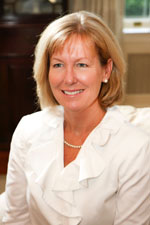 Shannon Valentine is a leader in civic areas important to members of the Richmond First Club: redistricting, transportation--including intercity rail--and transparency. First, she is Co-Chair of the OneVirginia2021 Advisory Board. She previously served as President of the OneVirginia2021 Foundation, and as the Chair of the Transition, responsible for creating the OneVirginia2021 organization that launched in February of 2014.
Second, she also serves on the Commonwealth Transportation Board, appointed by Governor Terry McAuliffe in May 2014. In January of 2015 she completed an assignment as a Director of the Transportation Policy Council for the Governor's transition team. She is a former member of the Virginia House of Delegates (2006-2010) from Lynchburg, whose legislative priorities included ethics, economic development, education and transportation.
As a legislator, she led the bipartisan effort to invest in intercity passenger rail service for the first time in Virginia's history, worked to expand clean energy production, and created the first comprehensive legislative study of autism, which continues to serve as a blueprint in Virginia today.
Third, Shannon demonstrated a strong commitment to open, honest, transparent government. She sponsored legislation and a constitutional amendment creating a bipartisan redistricting commission, introduced legislation strengthening campaign finance disclosure, and served as chief co-patron of the House Rule that requires recorded votes in subcommittees in the House of Delegates.
Shannon currently serves as Vice Chair of the Sorensen Institute for Political Leadership at the University of Virginia, and Chair of Investor Relations for Beacon of Hope, an organization dedicated to inspiring and preparing students in Lynchburg City Schools for post-secondary education. Married to Dr. Mike Valentine for 26 years, they have three children, Catherine, Jack and Brooke.
* Note: This meeting is on the third Wednesday of the month.
Feb. 8*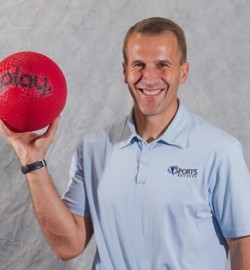 Jon Lugbill Executive Director, Sports Backers
Jon Lugbill says he's the Chief Urgency Creator at Sports Backers because he's constantly lighting the fire under his staff in a growing range of community health and fitness programs. His goal is nothing less than to transform greater Richmond into the most physically active community in the nation by embracing and celebrating an active lifestyle.
Most of us know Sports backers for their mega events-the annual marathon and Monument Avenue 10k runs. It's events and programs are designed to foster active lifestyles for everyone.
As Executive Director, Lugbill urges his staff to create, support and produce events and programs that keep the community physically active. And this goes hand-in-hand with traditional Executive Director duties of monitoring Sports Backers' finances, integrity and strategic direction.
But Jon is also willing to get his hands dirty. So don't be surprised if you see him standing knee-deep in canal muck or hauling barricades in Monroe Park. He may be the boss man, but he has no problem hanging with the rest of his Sports Backers staff.
Jon has been active outdoors since he was a child, mostly paddling something on the water. In fact, he paddled the Falls of the James in a kayak as a 12-year-old.
You might say he got pretty good at paddling fast and skillfully. He is the five-time individual world champion in whitewater canoeing and was a member of the 1992 Olympic Team.
Mar. 8
Sen. Jennifer McClellan and Sen. Glen Sturtevant, co-chairs, Capital Region Caucus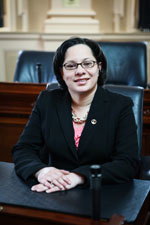 Jennifer McClellan was elected to the state Senate in a special election in January. She was elected to the House of Delegates. She serves on the House Commerce & Labor, Courts of Justice, and Education Committees. She holds leadership positions as Chair of the Dr. Martin Luther King, Jr. Memorial Commission, Co-Chair of the Fire/EMS Caucus and Vice Chair of Outreach for the House Democratic Caucus.
She is a member of the Virginia Crime Commission (Executive Committee), the Virginia Conflicts of Interest and Ethics Advisory Council, the Virginia Legislative Black Caucus. In 2014, Governor McAuliffe appointed her to the Legislative Advisory Council of the Southern Regional Education Board. Since 2008, she has been a guest columnist for the Richmond Times Dispatch during the General Assembly Session.
Professionally, she is an Assistant General Counsel at Verizon Communications, focusing on state regulatory matters for several states. She is a member of the Virginia Bar Association (VBA) Administrative Law Section Council, and a member of the Virginia State Bar, the Metropolitan Women's Bar Association, the Richmond Bar Association, and the Oliver Hill/Samuel Tucker Bar Association.
Her community service extends to a wide variety of state and local organizations. She is a member of the Boards of the YWCA of Richmond, the Children's Museum of Richmond, Chippenham/Johnston Willis Hospital, the Virginia League of Planned Parenthood, the Moton Museum, Virginia Center on Aging Advisory Committee, and Virginia Premier Health Plans. She is a member of Delta Sigma Theta Sorority, the Junior League of Richmond, the Fan District Association, the Fan Women's Club, the League of Women Voters, and the Richmond Crusade for Voters.
A graduate of the Sorensen Institute of Political Leadership's 2001 Political Leaders Program and 2005 Candidate Training Program, she is was also a member of Leadership Metro Richmond's class of 2004.
A longtime Democratic Party activist and leader at the local and state levels, she is on the Democratic National Committee and a member of the DNC's Resolutions Committee. Her contributions have been recognized by awards from 28 civic and nonprofit organizations since 2002.
McClellan was born in Petersburg and attended public school in Chesterfield County. She received a Bachelor of Arts from the University of Richmond in 1994 and a Juris Doctorate from the University of Virginia in 1997. She is married to David Mills, and lives in the Fan District with their son, Jackson, and daughter, Samantha.
Apr. 12
Richmond's new mayor, Levar Stoney, will speak on his first 100 days in office.
May 10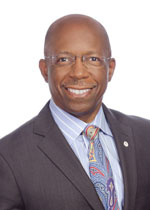 Reginald Gordon is a native of Richmond and attended public schools here. He is a graduate degree from Duke University in public policy and his law degree from Howard University.
He began his professional career as an attorney for Central Virginia Legal Aid in Emporia. After that he was employed by the national Red Cross in Washington, D.C. as an in-house counsel biomedical attorney. He eventually became a Senior Associate General Counsel and the national Ethics Officer.
He returned home to Richmond in 1997 and worked as a fund developer with the United Way of Greater Richmond and Petersburg. He was selected in 1998bas the first executive director of Homeward, the coordinating organization for homeless services in the Richmond Region. After seven years with Homeward, he became the executive director of William Byrd Community House, a multi-service poverty prevention agency, addressing the needs of low income children, families, seniors and single adults in the city.
In 2007, he became the Chief Executive Officer of the Greater Richmond Chapter of the American Red Cross. His territory expanded over the years. When he left the Red Cross in 2016 he was responsible for Red Cross operations throughout the Commonwealth of Virginia.
Gordon became the Director of the Office of Community Wealth Building for the City in 2016.
He is a past chair of the board for Leadership Metro Richmond. He is currently on the boards of Bon Secours Healthsource, Bon Secours Health System, Richmond Memorial Health Foundation, and the Virginia Blood Foundation. He is a member of the Richmond Rotary and a founding member of the Ujima Legacy Fund. He is also an assistant professor in the School of Professional and Continuing Studies at the University of Richmond. He is married with two children.
Jun. 14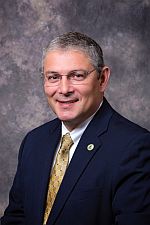 John Vithoulkas joined the Henrico County general government team in 1997 as a budget analyst. He was promoted to Budget Director in 1999, and the Director of Finance in 2007. In September of 2009, he was named Special Economic Advisor to the County Manager while continuing to serve as Director of Finance. In December of 2011, he was appointed as the Deputy County Manager for Administration.
On August 14, 2012, he was unanimously appointed County Manager by the Board of Supervisors and sworn into office on January 17, 2013. He is the eighth County Manager since Henrico adopted the County Manager form of government in 1934.
As the County's chief administrative officer, Mr. Vithoulkas has overall responsibility for the County's general government operations, a Approved Annual Fiscal Plan 2013-2014 of over $1 billion in operating and capital budgets, and a work force encompassing more than 4,000 general government. He directly supervises four Deputy County Managers and the County Attorney as well as the directors of several County agencies, including the Office of Internal Audit, the Divisions of Fire and Police, and the Departments of Human Resources and Public Relations & Media Services./p>
Vithoulkas, a naturalized citizen, is a native of Greece who immigrated to the United States as an infant with his parents. A product of Henrico County Public Schools, he is a graduate of J.R. Tucker High School. He earned a bachelor's degree in political science from Virginia Commonwealth University in 1989 and a master's degree in public administration from the University of North Carolina at Charlotte in 1992. Before joining the Henrico staff, he worked as a police planner and assistant budget director for Gaston County, N.C. and as a budget analyst for Chesterfield County.
A graduate of Leadership Metro Richmond, Vithoulkas is a member of the Government Finance Officers Association, International City/County Management Association, Virginia Local Government Management Association and Richmond Association for Business Economics. He holds the distinguished budget reviewer designation from the Government Finance Officers Association.
Vithoulkas lives in Glen Allen with his wife, Jenny, and their three children.