The Richmond First Club fulfills its purpose largely through a monthly series of luncheon meetings featuring knowledgeable speakers on current topics of interest to inform regional leaders and residents. The club provides access to insight from key area leaders.
Schedule of Speakers for 2017-18
September 13, 2017
Delegate Manoli Loupassi-Republican Candidate, House of Delegates 68th District (incumbent)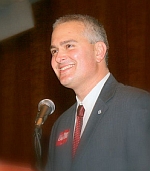 G. Manoli Loupassi, is the principal for the Law Office of G. Manoli Loupassi, LLC, and practices law in the greater Richmond area. He previously was an assistant commonwealth's attorney in the city of Richmond and also in Hanover County. Mr. Loupassi is the former Special Counsel to the Richmond Metropolitan Multijurisdictional Grand Jury, where he investigated and prosecuted cross-jurisdictional narcotics conspiracies and public corruption. He began his legal career as a judicial law clerk in the Circuit Court of the city of Richmond for the Honorable James B. Wilkinson. Mr. Loupassi earned a B.A. from Washington and Lee University and a J.D. from T.C. Williams School of Law at the University of Richmond. He has repeatedly been recognized in Virginia Business magazine by his peers as one of Virginia's "Legal Elite" for his work in the areas of criminal and traffic defense. Mr. Loupassi has also been named a Super Lawyer by Thomson Reuters in the area of criminal defense.
Since 2015, Mr. Loupassi has served on the Board of Governors of the Virginia Bar Association and is a member of the John Marshall Inns of Court. In addition, he serves on the Criminal Law Section of the Virginia Bar Association.
Mr. Loupassi served as a member of the Richmond City Council for four years, as Chairman of the Richmond Public Safety Committee, and as president of the Richmond City Council for two years. He currently serves in the House of Delegates as Delegate for the 68th District and is on the Courts of Justice Committee, Commerce and Labor Committee, the State Crime Commission, and is the chair of the House Courts Judicial Selection Committee.
Mr. Loupassi chief sponsored the following bi-partisan legislation, to name a few:
* Codifying the commonwealth's Rules of Evidence.
* Legislation establishing the commonwealth's Judicial Performance Evaluations,
* Legislation equalizing the board membership of the Richmond Metropolitan Authority.
* The commonwealth's first legislation prioritizing the teaching of computer science in our public schools.
* Legislation to help drivers who have been suspended for non-payment of fines, get on payment plans to get their license back, so they can lawfully drive to work.
Dawn M. Adams - Democratic candidate, House of Delegates, 68th District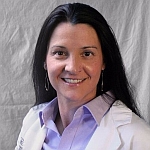 Dr. Dawn Adams has been an advocate for healthy communities for more than 30 years. After receiving her Bachelors of Nursing degree from James Madison University, Dawn positioned herself in the center of Virginia's health care system as a Critical Care Registered Nurse (RN). As an RN, Dawn saw firsthand how our state's most vulnerable citizens continually fell through the cracks as a result of limited health care access and coverage.
In 1989, Dawn returned to school to earn her Master of Science in Nursing from the University of Virginia, and soon became a Nurse Practitioner. From there, she went on to earn her Doctorate in Nursing from Old Dominion University, where she now serves as an adjunct professor. Dawn's research focused on identifying barriers to health care access for all people across the economic spectrum. For her research, she won the ODU Nursing Scholar award. As she studied and worked intimately in medicine, it became abundantly clear to Dawn that the right to affordable public education and access to adequate health care are inextricably linked - both are necessary as well as critical to building a healthy, successful community.
Prior to beginning her career in education, Dawn worked alongside a nurse lobbyist. This afforded her the opportunity to engage in community stakeholder meetings concerning Medicaid expansion, lobby as an advocate for health care access, and attend the 2014 General Assembly session. This experience led Dawn to author a proposal for a Health Policy Fellowship for nurses. This fellowship is currently available to nurses who attend graduate programs in Virginia.
While at the GA, Dawn was approached by the Assistant Commissioner for Virginia Department for Behavioral Health & Developmental Services. He prompted Dawn to utilize her education and experience to solve the problem of inadequate community-based care. Due to Dawn's success in this field, she is now the director of the Office of Integrated Health. In this role, she manages a multi-million-dollar state budget and builds strong relationships with state and local agencies to implement local community programs and construct public policy for individuals with developmental disabilities. She has also begun work to partner primary care service providers with mental health services.
Dawn's numerous experiences, which include being the first participant in the Virginia Nurse Advocate Health Policy Fellowship, creating beneficial relationships with Virginia's elected representatives, and developing public policy in her work as a civil servant, have helped her to identify the troubling disconnect between political maneuvering and our government's obligation to serve the people. This is what fueled her desire to run for office.
Greg McQuade (Moderator) WTVR-TV (CBS) news reporter, anchor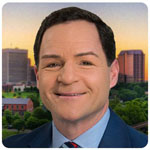 Greg McQuade is living his childhood dream. Growing up in Somerville, Mass., Greg always wanted to become a television reporter. In fact, "News Broadcasting" is listed under career goal in his high school yearbook. Since taking his first job as a storyteller in 1997, Greg has earned 27 Emmy Awards, 27 regional Edward R. Murrow Awards and 4 National Edward R. Murrow Awards.
During his years at Northeastern University, Greg worked as a DJ for KLHI FM-101 on the island of Maui and interned in the Irish Parliament in Dublin, Ireland. After graduating, he worked as a reporter for WVII-TV in Bangor, Maine. Greg lived a few doors down from author Stephen King. Greg also worked at NECN in Boston.
In the fall of 2000, Greg moved to Richmond after landing a job at WTVR as the military/political affairs reporter. He considers himself a history buff and Richmond offers plenty of the past to keep him busy.
Greg traveled across the pond to England in 2005 and 2007 to cover the historic links between the United Kingdom and Virginia for the 400th anniversary of Jamestown.
Each week Greg produces Emmy Award-winning segment called "Heroes Among Us." He also produces a weekly segment called "I Have a Story," which features little-known Virginians with remarkable tales to tell.
Greg also hosts "Virginia This Morning" on CBS6 where he interviews artists, musicians, comedians, authors and national newsmakers. He also anchors "CBS6 This Morning" every Saturday and Sunday morning.
Greg also volunteers his time to help organizations near and dear to his heart. Greg volunteers with the Leukemia and Lymphoma Society, St. Baldrick's Foundation, CASA (Court Appointed Special Advocates), Mother's Against Drunk Driving, Trees Of Hope, the Richmond SPCA and the Henrico Humane Society.
---
October 11, 2017
Alexandra Reckendorf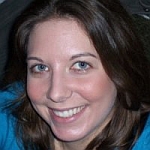 Alexandra Reckendorf is associate chair of the Department of Political Science at Virginia Commonwealth University. She teaches courses on Political Campaigns & Communication, U.S. Parties & Elections, and Public Opinion, Polling & the Media; in January 2016, she took 27 students to New Hampshire to speak with campaign insiders and follow candidates along the campaign trail during an intense primary season. Her research interests include (a) the processes and consequences of political socialization via K-12 curricula, pop culture phenomena and the family; (b) the impact of racial meta-stereotyping on political attitudes, policy preferences and political participation, and other dynamics concerning perceptions of group conflict across racial, ethnic and religious groups; and (c) the effects of political knowledge--or lack thereof--on citizens' abilities to hold elected officials accountable and act according to their enlightened preferences, and voters' susceptibility to misinformation and misdirection via campaign and media effects. Dr. Reckendorf currently serves as a board member for the Virginia Social Science Association, the oldest association of academic disciplines in the state of Virginia. Prior to moving to Richmond, Alexandra Reckendorf lived in Maryland and worked as a tour guide for the U.S. Capitol building and the International Spy Museum in Washington, D.C.; she also worked for the Walt Disney Company in Orlando, Fla. She earned her Ph.D. in Political Science at the University of South Carolina in 2014, and graduated from Susquehanna University in Selinsgrove, Pa., in 2004 having majored in political science and having minored in U.S. History and Legal Studies.
---
November 8, 2017
Karl S. Leonard - Sheriff, Chesterfield County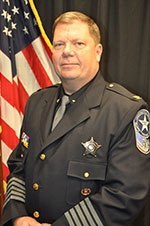 Sheriff Karl S. Leonard oversees one of the largest sheriff offices in the commonwealth of Virginia, for a region of 430 square miles and a population of more than 326,000. The Chesterfield County sheriff's office is composed of a force of almost 300 deputies and 20 civilian employees with an annual budget in excess of $30 million.His duties include oversight of the Corrections Bureau that provides 24/7 security and medical assistance to more than 300 inmates at the Chesterfield County jail as well as the more than 800 inmates detained at the Riverside Regional Jail. He is also responsible for the Operations Board, maintaining a safe environment for business that is conducted within the 17 courtrooms in Circuit, General District, and Juvenile and Domestic Relations courts. In addition, Sheriff Leonard oversees the Support Bureau, which encompasses training, community outreach, human resources and the finances of the sheriff's office.
Sheriff Leonard began is law enforcement career with the Richmond City Sheriff's Office where he was a deputy at the jail, juvenile courts and transportation before moving over to the Chesterfield Police Department in 1982 when he became a patrolman.
He rose through the ranks within the police department to the position of major before his retirement in 2012 with 30 years of service.
During his police career, Sheriff Leonard served as commander of the Uniform Operations Bureau, commander of the Criminal Investigations Division and captain of Uniform Operations. He also served as a patrol lieutenant, sergeant, detective and patrolman.
Sheriff Leonard is qualified as an expert witness in the Use of Force, Accident Reconstruction and Polygraph.
In 2013, Sheriff Leonard began his career with the Chesterfield County Sheriff's Office and on Feb. 1, 2014, was appointed sheriff by the Chief Circuit Court Judge of Chesterfield County. The residents of Chesterfield County elected Sheriff Karl S. Leonard during a special election on March 18, 2014. He was re-elected by the residents of Chesterfield on Nov. 3, 2015.
Sheriff Leonard and his wife, Karen, live in Chesterfield, Va. He has five daughters: Ashley and Andrew Knoell and their son Hunter and daughter Maddyn from New York; Megan and Joseph Henderson, and their sons Jayden, Kyler and Rexton from New York; Alexandra and Conor from Chesterfield, Va.; and MK3 Lauren Leonard currently stationed in Boston, Mass.
---
December 20, 2017
Jeff Schapiro - Political columnist, the Richmond-Times-Dispatch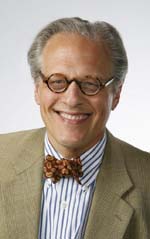 Jeff E. Schapiro is politics columnist for the Richmond Times-Dispatch. He has covered campaigns and government for more than 35 years, a period during which Virginia has emerged as a decisive swing state prized by the national political parties.
Schapiro joined the Times-Dispatch in 1987 after reporting from the state Capitol for United Press International and Virginia Business magazine.
He has covered nine gubernatorial campaigns, 10 governors, every session of the General Assembly since 1981, 10 presidential primaries and conventions, as well as dozens of congressional and legislative elections.
Schapiro's column appears in the Times-Dispatch Wednesday and Sunday. It also is carried by many other Berkshire Hathaway-published newspapers in Virginia. Schapiro's video column is posted Thursday to the Times-Dispatch's website, richmond.com.
Schapiro can be followed on Facebook and Twitter.com at @RTDSchapiro.
Schapiro has been recognized by the Virginia Press Association for his coverage of the Bob and Maureen McDonnell corruption scandal, attempts to dismantle the state's monopoly on liquor sales, the political influence of the tobacco industry, and the historic renovation of the Jefferson-designed state Capitol.
Schapiro is a 2015 inductee of the Virginia Communications Hall of Fame at Virginia Commonwealth University.
Since 1991, Schapiro has been a correspondent for The Economist, the British newsmagazine, covering Southern politics and culture.
Schapiro also has contributed to State Policy and Legislative News, the magazine of the National Conference of State Legislatures, and Regardie's Magazine, writing on Virginia topics for the Washington-area publication..
Before moving to Virginia in 1979 for a position in UPI's Richmond bureau, Schapiro worked on daily newspapers on the Louisiana Gulf coast and in the northern New Jersey suburbs of New York City.
Schapiro is an analyst for WCVE-FM, the Richmond public radio station, and has discussed Virginia politics on numerous national and regional television and radio programs.
A native of New York City, Schapiro was graduated from Georgetown University with a bachelor's degree in history. His wife, Clare, is a food columnist for the Times-Dispatch.
---
January 10, 2018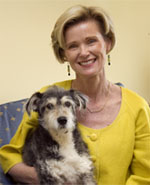 Robin was born in Portsmouth, Virginia, and graduated from Norfolk Academy. She grew up in a family of animal lovers. She graduated with a major in Biology from Wake Forest University in Winston-Salem, North Carolina. After college, Robin went to law school at T.C. Williams School of Law of the University of Richmond where she was editor of the University of Richmond Law Review. Robin practiced corporate law as an in-house attorney with A.H. Robins Company and subsequently with Williams Mullen law firm, where she was a partner in the business and corporate law section and specialized in mergers and acquisitions.
Robin left the practice of law to become the CEO of the Richmond SPCA in 1997. Shortly thereafter, the Board of Directors adopted a plan for the future of the Richmond SPCA that was very progressive and ambitious. The plan envisioned that the organization would focus its resources and efforts on transforming Richmond into a no-kill community and would create a new humane center with an on-site spay/neuter clinic and educational facilities. Robin worked with board leadership to make that plan a reality over the next four years. In recognition of Robin's contributions to the fulfillment of the plan, the Robins-Starr Humane Center bears her name along with that of E. Claiborne Robins, Jr., chairman of the Capital Campaign and former board chairman.
Under Robin's leadership, the Richmond SPCA realized the goal it set at the outset of transitioning to a no-kill model. A full two years ahead of the original 2008 goal, it was announced that no healthy, homeless animal died in the city of Richmond during the 2006 calendar year. Never again will a healthy dog or cat die in the city of Richmond simply because he is orphaned. Robin's vision in developing the lifesaving programs and services that led to this accomplishment has made her a sought-after speaker at several national seminars. Through ASPCA Mission: Orange, the Richmond SPCA has become a learning laboratory for other communities across the country seeking to adopt the Richmond model. Robin also travels to consult with communities seeking to replicate the progressive model that has made Richmond one of the four safest places in the country for homeless pets.
Robin is also a trustee of the Richmond Ballet and a member of the Virginia State Bar.
---
February 14, 2018
Sherrie Armstrong - President and CEO of The Community Foundation (Richmond and Central Virginia)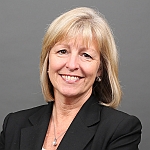 Sherrie Armstrong currently serves as the President and CEO of the The Community Foundation serving Richmond and Central Virginia since July 2015. The Foundation holds nearly $700 million in assets with a staff of 35 and an impact focus on educational success, economic prosperity, health and wellness and cultural vibrancy.
Prior experience includes 26 years with United Way in multiple leadership positions. In her more recent role as Executive Vice President of Investor Relations at United Way Worldwide she was responsible for scaling and executing on strategic fund development practices to advance impact in education income and health in United Way communities around the world. Her work included managing the relationships with top multi-national companies who raised $1B annually and produced nearly 11 million donors for the United Way network. She also developed and implemented strategies to expand major donor and transformational giving programs, steward individual donor relationships, and sustain and grow endowments.
She also served as the CEO for United Way in Richmond for 11 years, transforming the focus to lead on critical community issues and improve outcomes for children and families. She led collaborative efforts with the private and public sector which led to positive systemic change in early childhood education, ending homelesness, and improving services for the elderly. The organization generated $20 million annually with nearly 40,000 donors and corporate partners.
She holds a Bachelor's degree in Public Relations from West Virginia University.
---
March 14, 2018
Orlando Artze, Interim CEO Richmond Redevelopment and Housing Authority (RRHA)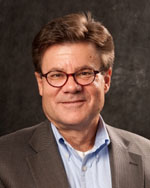 Orlando Artze, a 64-year-old former Richmond Redevelopment and Housing board member who has spent the past two years working on special projects for the authority, has been named RRHA's interim chief executive.
Orlando C. Artze is the Interim CEO of the Richmond Redevelopment and Housing Authority (RRHA), a public housing authority and redevelopment agency that manages nearly 4,000 apartments and administers almost 3,000 Housing Choice Vouchers. Orlando has nearly forty years of experience in affordable housing finance, development and management. He previously served as the Executive Vice President and Chief Operating Officer for Community Housing Partners (CHP), a nonprofit regional affordable housing developer. During his tenure, CHP completed the acquisition, rehabilitation and development of over 2,500 multifamily rental apartments in Virginia, North Carolina, South Carolina, Florida, Kentucky and Maryland. Before joining CHP, Orlando was the Vice President of the Southeast Region and Minnesota for the Local Initiatives Support Corporation (LISC) where he served as Chief Credit Officer for the region. He was responsible for reviewing an annual portfolio of $30 million in loans and equity investments and $4 million in capacity building grants to community development corporations and nonprofit organizations engaged in neighborhood revitalization in some of the country's most distressed urban communities. Orlando holds an MBA from Baruch College and an MA in American History from Stony Brook University. He is a member of the Board of Directors of the Virginia Housing Alliance and serves as treasurer of Housing Virginia.
---
April 11, 2018
Michael Paul Williams - Metro columnist, the Richmond Times-Dispatch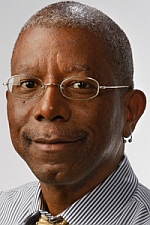 Michael Paul Williams is a metro columnist for the Richmond Times-Dispatch. His columns appear on Tuesday and Friday, and his weekly video "Mike's Take" is online Wednesday.
He came to the newspaper in 1982, working as a reporter in the Williamsburg bureau and covering Chesterfield County and Richmond City Hall. A graduate of Virginia Union University and Northwestern University, he won Virginia Press Association awards for column writing in 1992, 1994 and 2007. During 1999-2000, he was one of a dozen U.S. journalists awarded a Nieman Fellowship at Harvard University.
---
May 9, 2018
John F. "Jack" Berry, Jr. - President and CEO, Richmond Region Tourism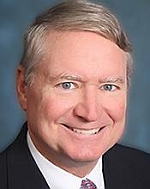 Jack Berry was raised outside of Chicago. He graduated from Georgetown University in 1974. In 1975 he moved to Salisbury, Maryland, to work for the Independent Players Association. Its executive director, the late Bill Riordan, managed Jimmy Connors, and Ilie Nastase, and promoted an indoor men's professional tennis circuit
In 1979 Norfolk SCOPE hired Berry as the promotion and sales manager of the multi-purpose facility. He moved to Richmond, Virginia in 1988 to become director of marketing & sales for the Richmond Centre for Conventions & Exhibitions. The city promoted him to general manager in 1990. In December 1992, he was named president & CEO of the Richmond Metropolitan Convention & Visitors Bureau - today known as Richmond Region Tourism.
Berry is a member of the Richmond Strikers Soccer Club, Jefferson Davis Association, Retail Merchants Association, James River Advisory Committee, Virginia Green Board of Directors, and chairman of the board for Virginia Civil War Trails.
His wife, Lynn, is a Norfolk native. They have three adult children: John III, Elizabeth and Rachel.
A list of boards, committees and community Involvement Includes:
Carver College & Career Academy Executive Advisory Council
Chesterfield Sports Tourism Advisory Committee
Henricus Board of Directors
James River Advisory Task Force, Committee Member
Jefferson Davis Association Board of Directors
Maymont Foundation Board of Directors
Retail Merchants Association Board of Directors
Richmond Strikers Soccer Club, Inc. Board of Directors
Virginia Civil War Trails, Chairman of the Board
Virginia Green Board of Directors
---
June 13, 2018
Matt Thornhill - Managing Partner, Institute for Tomorrow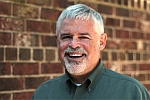 Matt Thornhill is founder and managing partner of the think tank, the Institute for Tomorrow, based in Richmond, Virginia. Matt is a research-based futurist whose insights are rooted in understanding how generational dynamics are impacting trends in the marketplace and in work cultures today and tomorrow.
Matt doesn't predict the future, but helps organizations plan for tomorrow.
Matt has spoken about the future using a generational lens at over 300 conferences and events in the United States, Canada, Spain, Brazil, and even Panama. He has delivered insights to organizations like Walmart, Google, Lowes Home Improvement, AARP, Wells Fargo, National Governors Association, and even the rocket scientists at NASA.
Matt's opinions and insights are sought by media around the world. He's appeared on NBC, CBS, CNBC, and in articles in BusinessWeek, TIME, The Washington Post, The New York Times and countless others.
He is also the co-author of the acclaimed business book, Boomer Consumer.
---