---
Welcome to the Richmond First Club. Join our members and guests for our series of speakers, the second Wednesdays of the month, at noon (networking at 11:30 and lunch starting at 12:00 noon) at Willow Oaks Country Club, see calendar at left. The club's purpose is to generate conversation among knowledgeable regional leaders and residents on current topics of civic and public affairs.
---
Richmond First Club will hold its monthly luncheon meeting on Wednesday, March 14, 2018, with networking at 11:30 am and lunch at 12:00 noon.
March 14, 2018
Orlando Artze, Interim CEO Richmond Redevelopment and Housing Authority (RRHA)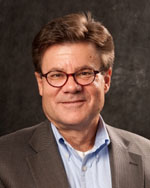 Orlando Artze, a 64-year-old former Richmond Redevelopment and Housing board member who has spent the past two years working on special projects for the authority, has been named RRHA's interim chief executive.
Orlando C. Artze is the Interim CEO of the Richmond Redevelopment and Housing Authority (RRHA), a public housing authority and redevelopment agency that manages nearly 4,000 apartments and administers almost 3,000 Housing Choice Vouchers. Orlando has nearly forty years of experience in affordable housing finance, development and management. He previously served as the Executive Vice President and Chief Operating Officer for Community Housing Partners (CHP), a nonprofit regional affordable housing developer. During his tenure, CHP completed the acquisition, rehabilitation and development of over 2,500 multifamily rental apartments in Virginia, North Carolina, South Carolina, Florida, Kentucky and Maryland. Before joining CHP, Orlando was the Vice President of the Southeast Region and Minnesota for the Local Initiatives Support Corporation (LISC) where he served as Chief Credit Officer for the region. He was responsible for reviewing an annual portfolio of $30 million in loans and equity investments and $4 million in capacity building grants to community development corporations and nonprofit organizations engaged in neighborhood revitalization in some of the country's most distressed urban communities. Orlando holds an MBA from Baruch College and an MA in American History from Stony Brook University. He is a member of the Board of Directors of the Virginia Housing Alliance and serves as treasurer of Housing Virginia.
---
RFC Takes on Redistricting - click for news and information.
Richmond First Club
Monthly Luncheon

Wednesday, March 14, 2018

The public is cordially invited to join us at our next Lunch Meeting.

Willow Oaks CC - 6228 Forest Hill Avenue., Richmond, VA
$20 for Members/ $15 First Time Guest/ $25 Repeat Guest/ $25 Public
Reservations, email: emglazier1@gmail.com or call 804-358-0011.

Membership Application click here.
Meetings are held the second Wednesday of each month unless otherwise noted. The public is invited to attend.
Missed one of our Meetings?
Click for summary of previous speaker presentations.
RFC board meeting - immediately after regular meeting.