---
Welcome to the Richmond First Club. Join our members and guests for our series of speakers, the second Wednesdays of the month, at noon (networking at 11:30 and lunch starting at 12:00 noon) at Willow Oaks Country Club, see calendar at left. The club's purpose is to generate conversation among knowledgeable regional leaders and residents on current topics of civic and public affairs.
---
Richmond First Club will hold its monthly luncheon meeting on Wednesday, June 13, 2018, with networking at 11:30 am and lunch at 12:00 noon.
Election of Richmond First Officers and Directors will take place at the June meeting.
June 13, 2018
Matt Thornhill - Managing Partner, Institute for Tomorrow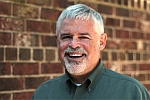 Matt Thornhill is founder and managing partner of the think tank, the Institute for Tomorrow, based in Richmond, Virginia. Matt is a research-based futurist whose insights are rooted in understanding how generational dynamics are impacting trends in the marketplace and in work cultures today and tomorrow.
Matt doesn't predict the future, but helps organizations plan for tomorrow.
Matt has spoken about the future using a generational lens at over 300 conferences and events in the United States, Canada, Spain, Brazil, and even Panama. He has delivered insights to organizations like Walmart, Google, Lowes Home Improvement, AARP, Wells Fargo, National Governors Association, and even the rocket scientists at NASA.
Matt's opinions and insights are sought by media around the world. He's appeared on NBC, CBS, CNBC, and in articles in BusinessWeek, TIME, The Washington Post, The New York Times and countless others.
He is also the co-author of the acclaimed business book, Boomer Consumer.
---
RFC Takes on Redistricting - click for news and information.
Richmond First Club
Monthly Luncheon

Wednesday, June 13, 2018

The public is cordially invited to join us at our next Lunch Meeting.

Willow Oaks CC - 6228 Forest Hill Avenue., Richmond, VA
$20 for Members/ $15 First Time Guest/ $25 Repeat Guest/ $25 Public
Reservations, email: emglazier1@gmail.com or call 804-358-0011.

Membership Application click here.
Meetings are held the second Wednesday of each month unless otherwise noted. The public is invited to attend.
Missed one of our Meetings?
Click for summary of previous speaker presentations.
RFC board meeting - immediately after regular meeting.