---
Student Advisory Board - 2015-16
Daniel Terra - Chairman - was born in Washington, DC and received an associate's degree in psychology before transferring to the VCU School of Business. He is currently a senior finishing a degree in marketing. He is fluent in Spanish and has visited over half the countries in Central and South America. Additionally, he enjoys being involved with the Hispanic and Latino communities. His interests include both experiencing new cultures by traveling and playing on the VCU club soccer team. Upon graduation, he plans on utilizing his knowledge and experience by pursuing a career in real estate.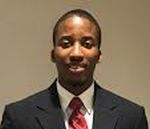 Julius Brown - a driven student, Julius is studying towards a BA in Finance at VCU. After serving as a leader in organizations such as Collegiate 100 and Boy Scouts of America, he acts on his interest in the surrounding community frequently. He has served in VCU's Student Government Association as a senator in addition to working in the VA House of Delegates for several successful state legislators of both parties. As the founder of a Richmond culture-focused website and a past radio show host, Julius is a multi-talented scholar with a range of goals to accomplish in his years ahead.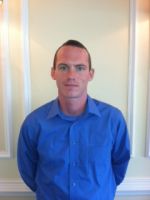 John Collins - has earned two Associate of Science degrees from Northern Virginia Community College. He is now a full time student at VCU studying business with a focus on Entrepreneurship. He graduated from the School of Infantry in 2010 and has served in the United States Marine Corps Reserves. While both attending NVCC and serving in the military reserves, John spent three years working at a local auto repair shop. He worked his way into a management position. His ended his active service in December and will graduate from VCU in May. John is very excited to complete these two goals and then begin a new chapter of his life.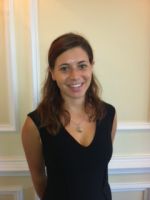 Mariah Palermo - was born and raised in Charlottesville, VA. Growing up, she played the violin and saxophone while playing soccer, basketball, and competing in horseback riding and gymnastics. After high school she wanted a year off to travel in Brazil and deferred her acceptance to VCU. Returning from Brazil, she moved to Richmond and, after considering several majors, settled on Entrepreneurship in the School of Business. She was inspired to be an entrepreneur and created a crowd funding campaign through Kickstarter that covered the costs and tuition for the International Consulting Program for the Summer of 2015. She will be graduating in May of 2016.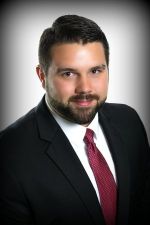 John Waller - is a senior at VCU and pursuing a degree in Risk Management & Financial Planning in the School of Business. In addition to the Richmond First Club, John is an officer in Gamma Iota Sigma, the risk management, insurance, and actuarial science fraternity at VCU. He is also a student member of the Risk Management Society, and the Society of Financial Service Professionals. John grew up in Northeast Ohio. Since moving to Richmond in 2012, he has enjoyed a lot of his free time participating in the outdoors - skiing, fishing, hiking and camping.
---
RFC Takes on Redistricting - click for news and information.
Richmond First Club
Monthly Luncheon

TBA

The Public is cordially invited to join us at our next Lunch Meeting.


Willow Oaks CC - 6228 Forest Hill Avenue., Richmond, VA
$25 guests and the public/ $20 for members
Reservations, call 804-272-5818 or email
karaschke@comcast.net
Membership Application click here.
Meetings are held the second Wednesday of each month unless otherwise noted. The public is invited to attend.
Missed one of our Meetings?
Click for summary of previous speaker presentations.
RFC board meeting - immediately after regular meeting.